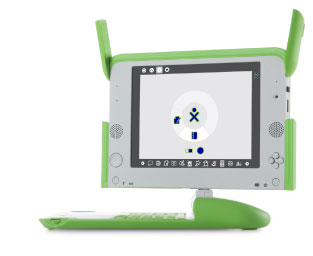 I have been sorta watching the One Laptop Per Child initiative. It is an interesting idea – build an inexpensive laptop that can be given to children in countries that do not have access to such technologies. Feels very techy-feely to me!
And now this initiative came into my radar: Give One Get One.
Between November 12 and November 26, OLPC is offering a Give One Get One program in the United States and Canada. During this time, you can donate the revolutionary XO laptop to a child in a developing nation, and also receive one for the child in your life in recognition of your contribution.
If my readership of 3 gets together, maybe we can do this?  I'm going to look at it more detail.